Ask Dr. Ellie: The Complete Mouth Care System
Zellie's founder, Dr. Ellie Phillips, is hosting another FREE Zoom Q&A, this time about her Complete Mouth Care System & you're invited!
After practicing dentistry for over 40 years, Dr. Ellie now dedicates her life to educating the public about preventative dental care.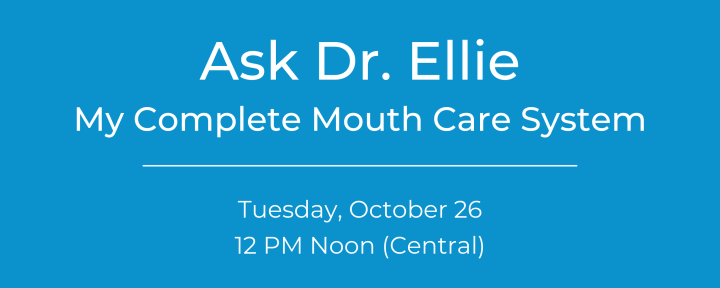 The Q&A will be held Tuesday, October 26 at 12 noon US Central Time. It's absolutely FREE to attend & everyone is welcome. Spots are limited to 100 people. Attendees may submit questions beforehand or during the Q&A and Dr. Ellie will answer as many as she can during the 45 minute session. Pre-submitted questions will be prioritised.